Top IT Consulting Services in Lake Zurich, Illinois Lake Zurich, IL 60047 247/847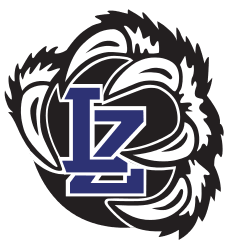 In search of premier IT consulting services in Lake Zurich, Illinois? Your quest ends at my.Tech.Today! Boasting an unparalleled 29 years in the IT consultancy realm, we specialize in software programming, video game design, and full-stack development. As trusted IT consultants, we cater to individual tech enthusiasts, startups, SMEs, and large corporations alike. Plus, with our remote IT consulting options, you can leverage our expertise right from your home or office.
At my.Tech.Today, we champion transparency in our pricing model. Our on-site IT consultancy services start at a flat fee of $50. If your project demands more time, our hourly rate stands at $135. We're here to tackle all IT challenges, but please note that we refrain from mobile and laptop hardware repairs due to the intricate nature of tiny components.
Our commitment is to craft solutions that resonate with your IT needs. However, while we ensure top-tier service, we can't offer extended guarantees if there's mishandling post-delivery.
And here's a bonus: Opt for cash payments and avail a generous 15% discount. Don't delay! Reach out to my.Tech.Today and discover the IT consultancy difference that elevates us above the competition.
In my two decades as an IT consultant, I've had the privilege of residing in various cities. One of my most memorable experiences was living in Lake Zurich after relocating from the tech hub of Los Angeles. My ex-wife and I chose Lake Zurich as our base for its reputation as a serene bedroom community in the northwest suburbs of Chicago.
As we raised our children here, they benefited from the excellent school system, preparing them for their future careers, possibly even in IT consulting. The town boasts not only friendly residents and convenient shopping options but has also seen a rise in trendy eateries over the years. For IT professionals and consultants seeking a balance between work and leisure, Lake Zurich offers the perfect blend.