Upgrade Technology Before Crisis: The Key to Survival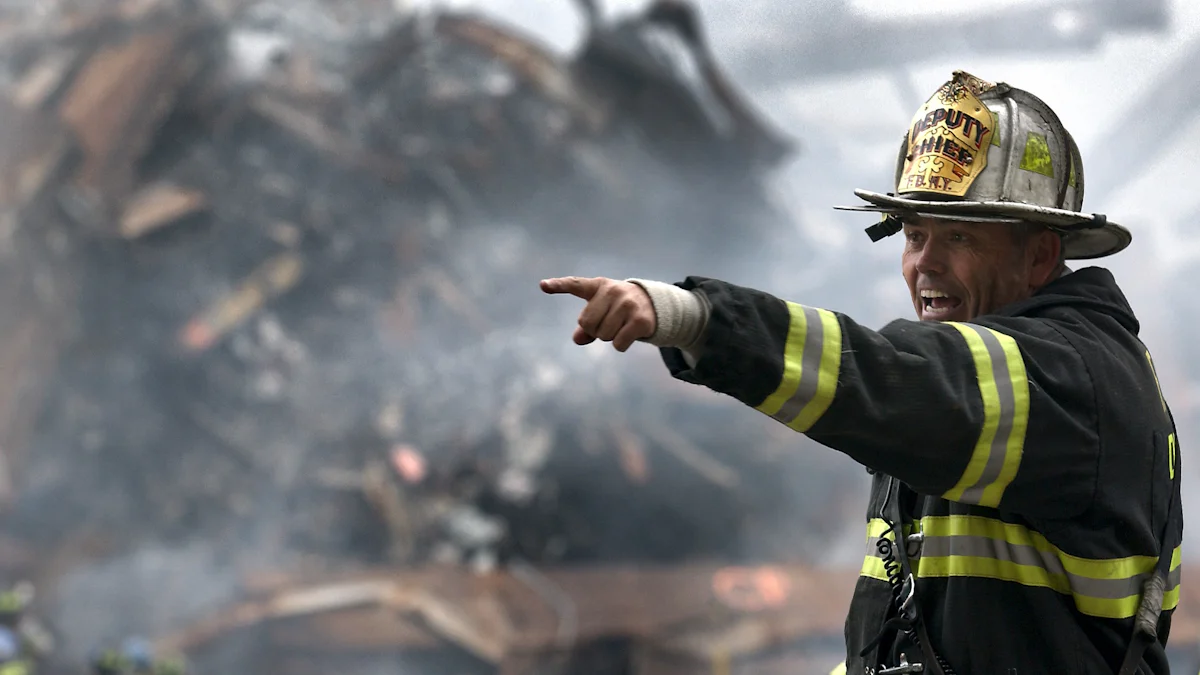 The Importance of Upgrading Technology Before a Crisis
In today's uncertain economic climate, upgrading technology before a crisis is crucial. Whether it's a financial downturn, natural disaster, or global pandemic, having up-to-date technology can make a significant difference in how individuals and businesses navigate through challenging times. Computer hardware upgrades, in particular, play a vital role in preparing for a crisis. By investing in the latest hardware advancements, individuals can ensure they have the necessary tools and capabilities to adapt quickly and efficiently when faced with unexpected circumstances. This is not only relevant for investors and tech enthusiasts but also for anyone interested in economic trends as understanding the importance of upgrading technology can help them stay ahead of potential crises and mitigate their impact.
The Significance of Upgrading Computer Hardware
Upgrading computer hardware holds immense significance when it comes to preparing for a crisis. By investing in upgraded hardware, individuals and businesses can enhance productivity and efficiency during challenging times. Improved processing power and storage capacity allow for seamless adaptation to changing circumstances, enabling swift decision-making and execution.
During a crisis, reliable and up-to-date computer hardware becomes even more critical. It ensures uninterrupted communication and connectivity, facilitating collaboration among team members who may be working remotely or facing disruptions in traditional modes of operation. With upgraded computer hardware, individuals can stay connected with clients, suppliers, and stakeholders, minimizing the impact of the crisis on business operations.
In addition to enhancing productivity, upgrading computer hardware also plays a vital role in mitigating risks during a crisis. Outdated hardware can pose security vulnerabilities that cybercriminals may exploit during times of uncertainty. On the other hand, upgraded hardware equipped with advanced security features helps protect sensitive data and prevent cyber threats. By investing in computer hardware upgrades, individuals can minimize downtime caused by security breaches or system failures, reducing potential losses associated with such events.
Overall, upgrading computer hardware is not only about staying technologically up-to-date but also about ensuring resilience in the face of crises. It empowers individuals and businesses to adapt quickly, maintain efficient operations, and safeguard against potential risks that may arise during uncertain times.
Potention Computer Hardware Upgrades

The Impact of Multiple Crises on Global Issues
In today's interconnected world, multiple crises can have a profound impact on global issues. Economic, social, and environmental crises often intertwine, creating complex challenges that require comprehensive solutions. Upgrading technology plays a crucial role in addressing and mitigating the impact of these crises on global issues.
Understanding the Interconnectedness of Crises
Multiple crises can exacerbate global issues and amplify each other's effects. For example, an economic downturn can lead to social unrest, which in turn may contribute to environmental degradation. These interconnected crises create a domino effect, making it essential to address them holistically. By upgrading technology, individuals and organizations gain access to advanced tools and systems that enable them to analyze complex data sets and identify the interdependencies between different crises. This understanding is crucial for developing effective strategies and policies that tackle multiple challenges simultaneously.
The Need for Resilience in the Face of Global Crises
Upgraded technology facilitates effective crisis response and recovery. Improved data analysis capabilities allow decision-makers to make informed choices based on real-time information during global crises. This enables more accurate forecasting, resource allocation, and risk management. Furthermore, enhanced communication capabilities ensure seamless coordination among stakeholders involved in crisis management efforts.
Investing in alternative investments such as cryptocurrency can provide resilience in uncertain economic times. Cryptocurrencies offer decentralized financial systems that are not subject to traditional market fluctuations or government control. During times of economic instability or currency devaluation, cryptocurrencies can serve as a hedge against potential losses.
Potential Computer Monitor Upgrades

Upgrade Technology for a Resilient Future
Upgrading technology before a crisis is not just a luxury but an essential step for survival and adaptation. By investing in computer hardware upgrades, individuals and businesses can enhance productivity, security, and connectivity during times of crisis. Upgraded hardware provides the necessary tools to navigate through challenges efficiently and effectively.
In addition to hardware upgrades, exploring alternative investments such as cryptocurrency can provide a resilient approach to navigate global crashes. Cryptocurrency offers decentralized financial systems that are less susceptible to traditional market fluctuations, providing individuals with greater financial stability in uncertain economic times.
By upgrading technology and embracing innovative solutions, individuals and organizations can prepare themselves for a resilient future. It is crucial to stay ahead of the curve by continuously evaluating and investing in technological advancements that can help mitigate the impact of crises and ensure long-term success.